Individual Counselling and Relationship Counselling
Whether you're struggling with identity issues, your sense of self, or you're having complex issues with your family, we're here to listen and extend our help.
Our counselling is helpful to figure out:
Your family of origin legacies.
"Our family of origin—the source of our first blueprint for navigating relationships." 
Your anxiety and stress about past relationship, dating, current relationship, potential relationships or even the thought of being in an intimate relationship.
Feeling stuck about where you are in life at work/relationships/study/etc.
Dating and relationship coaching.
Your sense of self-worth, identity and self-esteem.
Assertiveness and communication skills.
Major life transitions.
Attachment, parenting and family relationships.
Gender, sexuality and identity.
Grief and loss.
"To develop a self one must exercise choice and learn from the consequences of those choices; if the only thing you are taught is to comply, you have little way of knowing what you like and want."
"We run from grief because loss scares us, yet our hearts reach toward grief because the broken parts want to mend."
Childhood trauma including abuse, neglect, childhood psychological injuries.
Family distress and separation.
Domestic Violence, Abuse and Neglect.
Trauma and Separation.
Complex trauma.
Anger.
Deciding to separate or stay together
Parenting conflict
"Anger is a tool for change when it challenges us to become more of an expert on the self and less of an expert on others."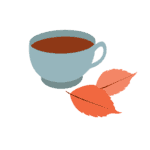 Individual Counselling 60 minutes: $135
Extended Individual or Relationship Counselling 90 minutes: $200
Online sessions are available.